Introduction
This topic will cover the medication safety of different drug classes used in breast cancer treatment. The learner will gain knowledge of general medication use process, common medication errors and options to prevent them as well as drug classes used to treat breast cancer their interactions and pharmacology. After completing the learning material, the student is expected to take the exam. 90% of correct answers is required to pass.
Learning outcome: After completing the topic, the learner demonstrates knowledge of different drug classes in breast cancer treatment and toxic effects of medicines used as well as handling, disposal and storage of cytotoxic drugs. Also, the learner is able to demonstrate knowledge of drug interactions, including alternative medicine, general medication use process and side effects of common medications used and their management
Learning material
See the presentation of Medication use process which introduces the general principles of the topic, including the common medication errors and means to prevent them. The knowledge also applies to the drugs used in breast cancer systemic treatment.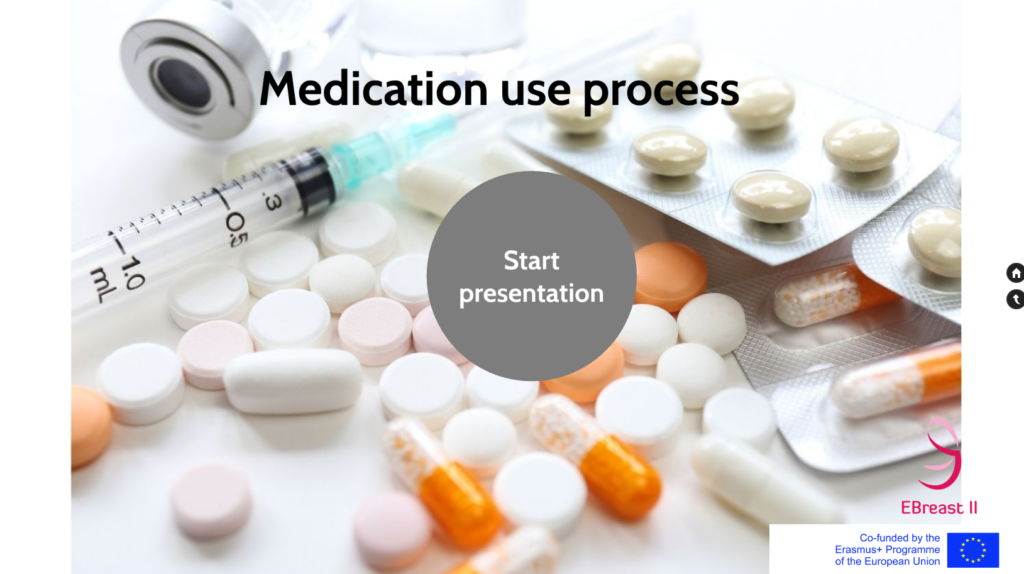 Listen to the podcast about medication safety at home
From here you can dowload the pdf file of the podcast:
Mandatory reading
Learning material
Prezi presentation Handling, disposal and storage of cytotoxic drugs Please click on the link and navigate inside Prezi presentation by using arrows below the presentation to proceed logically.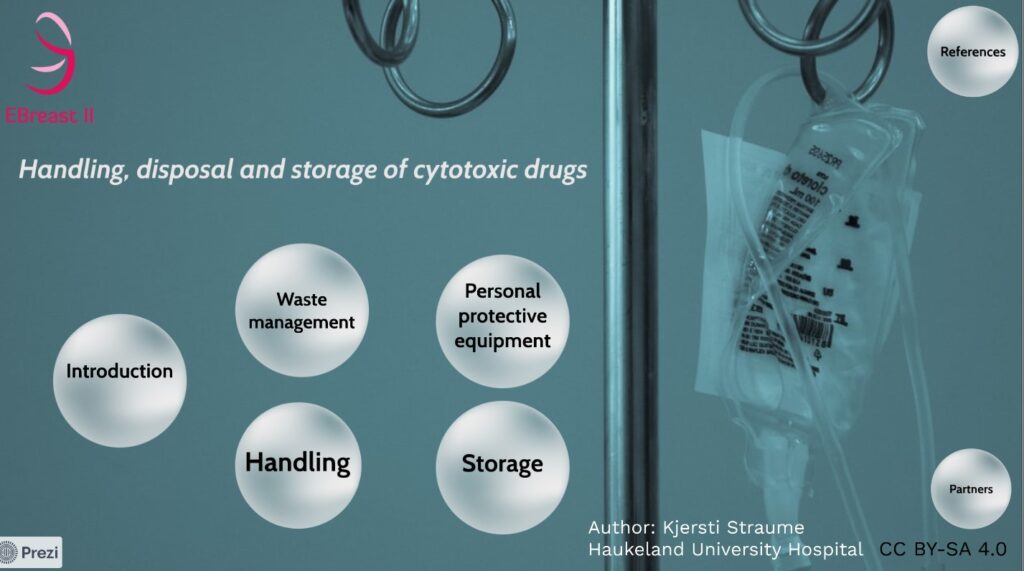 Exam
Student assessing the module please respond the questions about the module here

Click here to evaluate the learning material