Introduction
This topic will concentrate on the general procedures and support options necessary for the breast cancer patient during the treatment pathway. These are not linked to a particular treatment modality but are rather parallel activities. The learner will gain knowledge about the laboratory test and procedures necessary to be taken during whole treatment process as well as the importance of psychosocial support for breast cancer patients and possibilities to provide it.
Learning outcomes: To demonstrate advanced knowledge of laboratory test taken during breast cancer treatment pathway and ways to support the patients psychosocially. After completing the material, the learner is expected to take the exam.
Learning material on laboratory tests during breast cancer treatment
introduction text?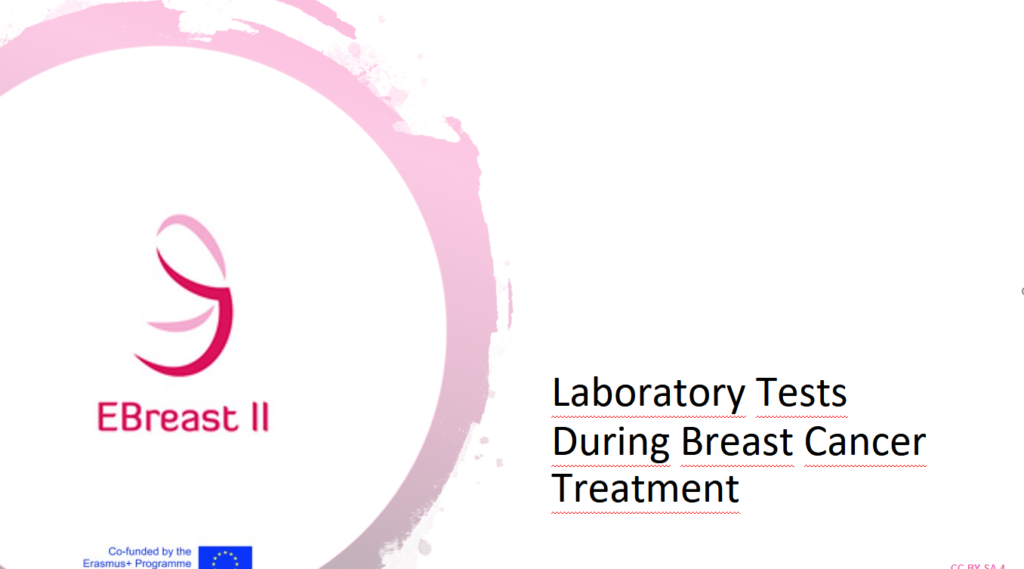 Learning material on breast cancer patient`s psychosocial support
To access the learning material, click on the link: Prezi presentation about psychosocial support of BC patients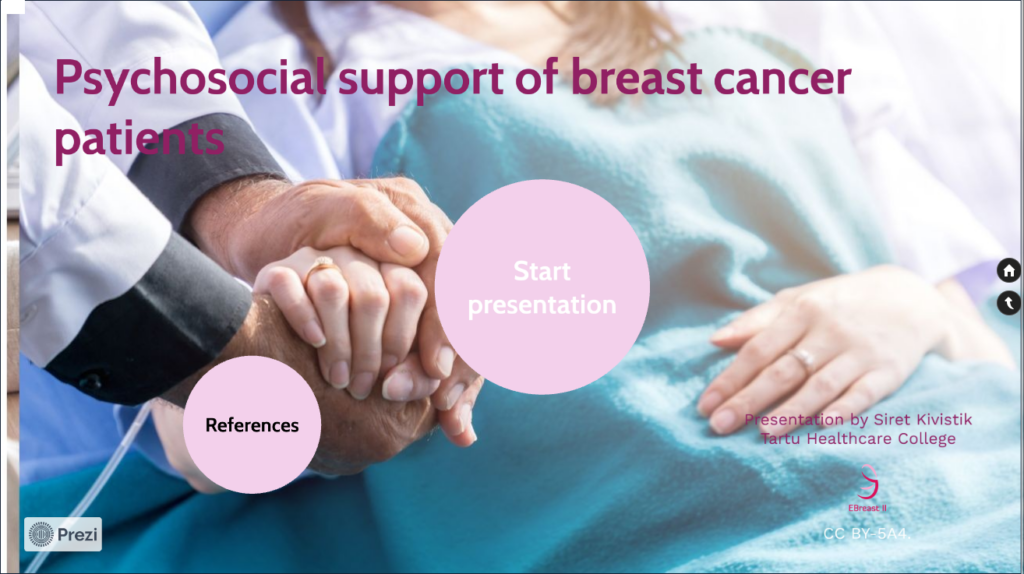 Test your knowledge
Read the following study by Micheletti et al (2022) "Effects of yoga practice on physiological distress, fatigue and QOL in patients affected by breast cancer undergoing adjuvant radiotherapy" and drag the words into suitable gaps.
Exam
---
Student assessing the module please respond the questions about the module here